Latest offers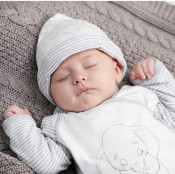 Disney's new collaboration with Mamas & Papas brings one of its best-loved creations to life.

The Dumbo collection is in-store now, featuring gorgeous pieces priced between £14 and £28, in sizes 0-12 months.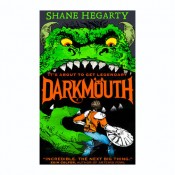 Time for the new Book of the Month at Waterstones!
This month's Children's Book is Darkmouth by Shane Hegarty.

A monstrously funny debut from the new star of middle-grade adventure. Legends (also known as terrifying, human-eating monsters) have invaded the town of Darkmouth and aim to conquer the world.
News & events
This week Hobbycraft shows us how to fashion the ultimate floral fascinator ahead of wedding season for a fraction of the price of shop-bought pieces...
The Fairy Tale Hairdresser returns to Waterstones Orpington on Sunday 10 May from 10.30am to 12.00pm.
Local author Abi Longstaffe will be reading aloud from her latest picturebook, The Fairy Tale Hairdresser and the Little Mermaid.
A gorgeous new collection, exclusively designed with Fifi Lapin, has arrived in selected Mamas & Papas stores.
Have your say
The great Kate wait's over - we're celebrating royal baby number two! Let's take a nostalgic look back at royal babies of yesteryear - tell us, who would you crown cutest?