Latest offers
The Debenhams Mid Season Half Price Sale is now on!
Shop your favourite brands for less, across beauty, fashion, kids, home and furniture.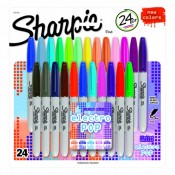 This WH Smith set of 24 brightly coloured fun permanent marker pens from Sharpie come in cool colours including Ultra Violet, Electric Pink, Nano Blue, Optic Orange and Pink lemonade. Permanent ink is waterproof and smear free on most surfaces. Now half price: £9.99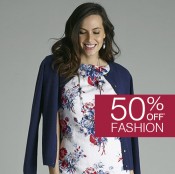 Enjoy 50% off Laura Ashley new season fashion, and 70% off clearance, in store now. Shop for coats, jackets, dresses and knits for much less. This sale is worth a visit if you want to update your wardrobe with beautiful fabrics, pretty prints, and everything you need for the new season.
News & events
The mornings are dark, the evenings are dark and there's only one way to cope. It's time to get cosy and embrace the season. Next are one step ahead with luxurious faux fur throws and shimmering metallics.
Join Mothercare for a FREE and exclusive parenting event on 9 October from 6.00pm to 8.00pm.
Bathstore have completed a three week long full-store refit and are now open. 
Have your say
Raise of glass of something special this month, without breaking the bank, the scales, or that promise to yourself.Which mocktail gets your juices flowing?