Latest offers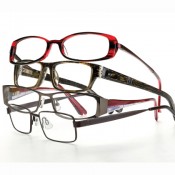 When you take your eye health seriously, vision can last a lifetime. Book your Eye Test today ... http://t.co/G9yFXm1q0W
News & Events
Women are no longer just apples and pears and most men want to be a parsnip, according to a new body-shape guide.
Research shows that over a third of Brits would prefer to go to a coffee shop rather than a bar on a first date.
Out with the old in with the new. With spring on the way, this is the perfect opportunity to indulge in a new wardrobe.
Voice your opinion
With Easter just around the corner, we ask how you prefer to spend your time over the long weekend.