Latest offers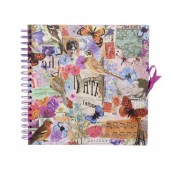 Scrapbooking: it's a hobby your kids will love this summer, and is more popular than ever. It's an artistic and creative way of expressing yourself and telling your life story; recording and sharing your memories in a beautiful book. See our great range in-store.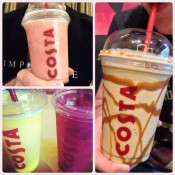 Our Costa Ice range combines delicious, seasonal flavours in a way that cannot be matched anywhere on the high street. Come in and try one of the range today!
News & Events
Next are spoiling us with a sneak peak at some of their Autumnal delights due to hit stores in the coming weeks.
They're gorgeous enough to make us wish summer would end...That's not something you hear every day!
We're pleased to announce that we now offer all of our customers a free BT Wi-fi service, enabling shoppers to surf the net while they shop.
Pizza 1889  is a small Neopolitan Pizzeria that uses the best ingredients from Italy including their spicy sausage and wood-smoked salami to whip up their superb and traditional take on pizzas